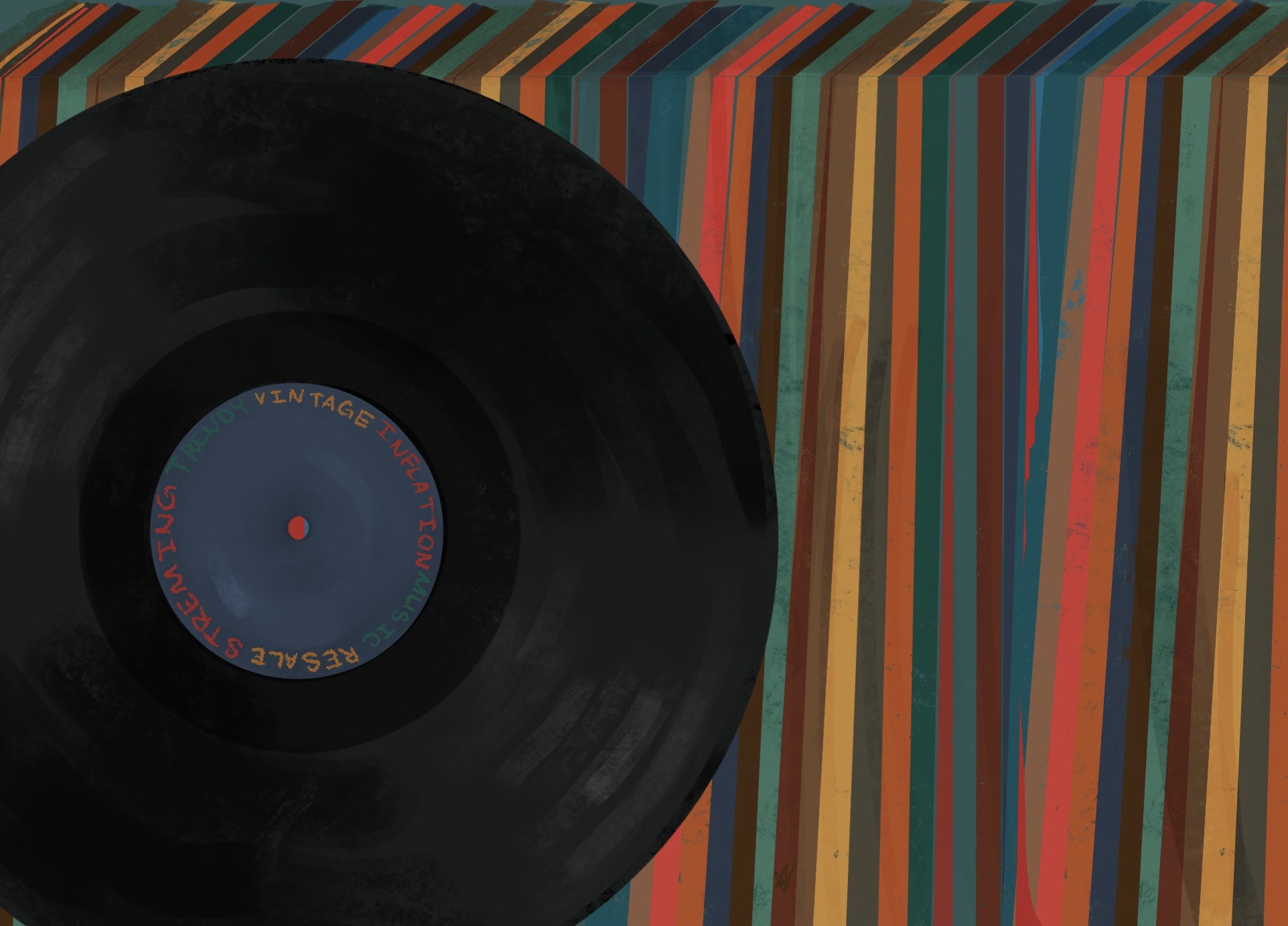 A record store used to be a marketplace of musical ideas for people to purchase, appreciate, and make a meaningful connection with what enjoying music looks like, but that has changed drastically within the span of 20 years.
Streaming services like Spotify, Apple Music, and Pandora have changed how we consume music. Streaming services have given us access to millions of songs on our devices which have practically made record stores obsolete. People did not need to get vinyl records or CDs, especially since cars started to be made without a CD slot. An atrocity!
For many years, record stores lost significant esteem.
Yet, something shifted. People started getting excited when they heard the word 'vintage.' TikTok began to popularize all things pre-2008, and purchasing records started to pick up steam once more. Notice the purchasing.
The popularization of purchasing records has taken the nation by storm, establishing trends via social media that can be found if you type in "#vinyl" on practically any platform. The introduction of reselling culture has also been seen in the record collecting industry, allowing us to find resold vinyl records on platforms such as: Discogs, OfferUp, and even Depop for some pretty outrageous prices. Just like reselling increases the resale value on commodities like shoes or clothes, it is also increasing the resale value of vinyl records.
The best example I could personally draw for you includes the international Latin superstar, Bad Bunny. Before his face and his music was on your For You page, he was making some innovative and bold new sounds for reggaeton. His first album "X 100PRE," released in 2019, is a testament to that claim. This caused me to acquire the vinyl record of the album, which I found for about $20 around the time of the release.
Now, resellers on eBay or Amazon are selling that same album anywhere from $60 to $100, with a few variants of the record being sold for up to $900. So, if you are willing to drop a bag on the album, you can find it online for selling at some high prices.
In Fresno, it is no different. Record stores like Ragin' Records on Olive Ave., Mad Monk (formerly known as Rasputin Records) on Blackstone Ave., or even the forever iconic Tower District Records across from Fresno High are all standing comparatively tall within this current booming era of record collecting. People are going in there like their lives depend on it, and in a sense, the livelihood of musical preservation does depend on it.
Record stores lost significant stride in the midst of the streaming boom, so I am personally glad that success and foot-traffic is being generated to actual record stores once more. I am not so glad that reselling culture has their invisible hand in record collecting or even the fact that records are being 'trend-ified.' Our generation is missing the appreciation part of listening to music on vinyl causing the price of being a vinyl appreciator is even more expensive.
It is interesting to witness the over-commodification of vinyl records, especially within the past few years, especially when it includes the musical art from well-known superstars. Upselling of vinyl deserves scrutiny because the creation of these discs are close to nothing.
For example, the creation of 100 vinyl records costs about $12.60 each, whereas the creation of 1,000 vinyl records costs about $2.46 each. The cost depends on how many copies of an album a record label wants pressed onto vinyl, according to Musicol. All in all, the 12 inch vinyl records do not need a whole lot of money to create, but the new culture of record collectors surely are finding ways to over-profitize it.
In my opinion, the original objective of an album on vinyl was to feel the music in all its depth and intention. I mean the hundreds of spirals that the groove creates on the disc are expertly cut to allow you to experience the truest groove of the music to its fullest potential.
If you are willingly dropping a bag with every vinyl release from your favorite artist, take a minute to consider what you are actually paying for: the appreciation of musical art, or the trend that the culture of record collecting is creating.