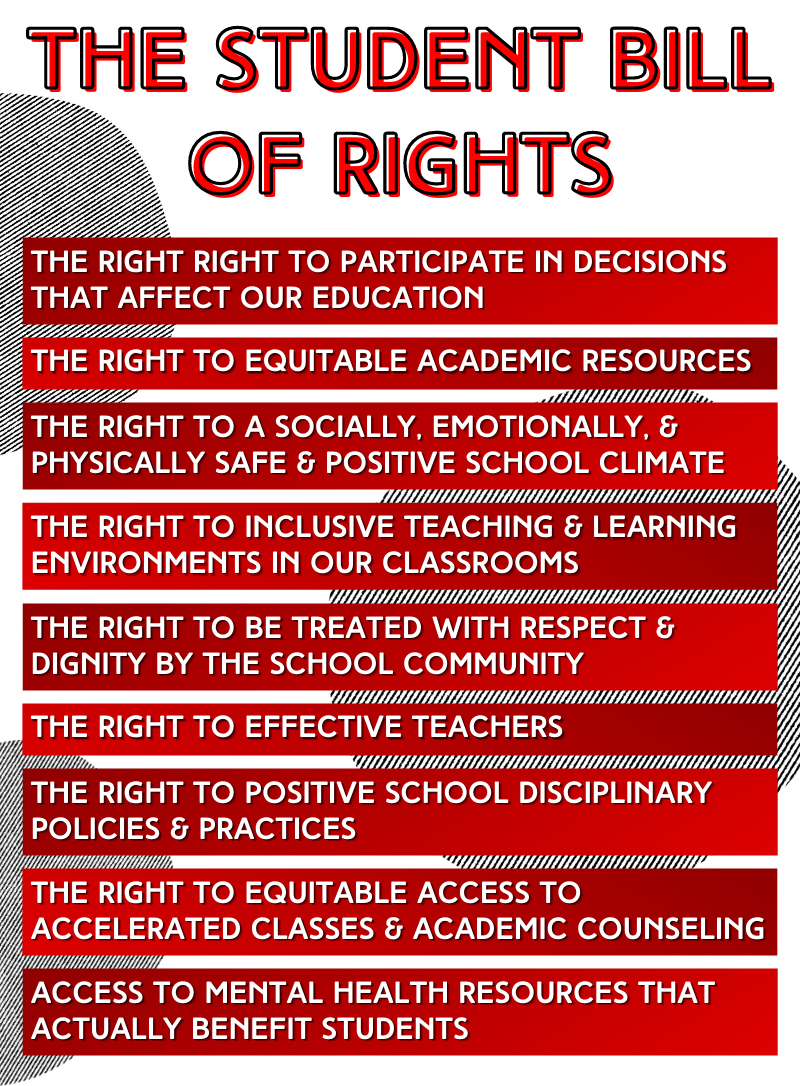 Editor's Note: For the purposes of this article "Gen Z" will be defined as anyone born during or after 1997.
The mass setbacks instituted by COVID-19. Domestic issues arising as a result of this abominable pandemic. The implications of the 2020 presidential election. The deterioration of our environment before our eyes.
These are just a few of the issues that have been brought on by this unfortunate year. And in the midst of all of it, we must continue with our scholastic endeavors behind a screen.
"Zoom-school," now installed as our primary form of education, has precipitated trials and tribulations for students, teachers, parents, and anyone else who has experienced – and must proceed to undergo – the gruesome effects of it. We, the students, are given assignment after assignment. We are instructed to apply knowledge that many of us haven't even been able to fully grasp. We are confined to our rooms and unable to escape. It's as if we are stuck in this endless cycle of confusion about the future. And so we, the youth, have lost all hope and motivation.
But we, the Gen Z youth, are powerful. We have something that generations before us didn't have: we have a drive to stand up for ourselves and others. It is a trait shared by millions of Gen Z members across the country, and that trait is the reason why civic engagement is at an all time high right now.
Because of the misfortunes that have struck our earth, we have all risen up to address the issues that we have been forced to witness and deal with. You do not have to look far to see the injustices that students are facing at this time. For Fresno Unified School District (FUSD), learning has been increasingly difficult for students.
As the third largest school district in California, FUSD has 73,381 students enrolled. It is also one of the most diverse, receiving a 35 out of 40 on the ethnic diversity scale with 13,000 English learner students. It is also a district full of low-income students, with over 64,000 students who qualify for free or reduced price meals.
These marginalized students and their families are the ones being most impacted by remote learning. They are the ones suffering, who are left feeling like their needs are not important to the school district.
And thus, a new organization has stepped in and opened a new chapter in the Central Valley.
GENup is unique among similar community organizations because it is completely student led. There isn't even an adult advisor on staff. Having a student led team goes hand-in-hand with our philosophy, in which we believe that we, the students, have the power to lead campaigns and organize events to speak for as many people as we can. Instead, it is led by two co-presidents, myself and Joshua Camarrillo. Together, with our team, we have taken the initiative to construct a Student Bill of Rights for distance learning.
We kicked off this program a month ago by organizing a Town Hall for both students and families to voice their opinions on changes they would like to see in the district, specific advantages that students deserve in these unprecedented times of online learning, and other essential issues. As many as 150 students showed up to the virtual town hall, and we received beneficial pieces of information about the issues they are facing. It was determined that students and families have been deprived of receiving the resources they need to survive this new educational landscape. While the district has taken some measures to help families, like creating meal sites at some FUSD school campuses, these initiatives are simply not enough.
Whether it be addressing the lack of mental health resources, the inability to acquire accommodations for learning disabilities, the overflowing of SROs and law enforcement officials on campuses, the evident school-to-prison pipeline across the district, the lack of funding for arts and academic programs, or the inability for disenfranchised demographics to thrive due to inequity, students and families do not feel like their best interests are being taken into consideration.
We, the GENup student advocates, call for equity. For empathy. For accountability. We speak for those who are unable to stand up for themselves.